Sebagai media microblogging, Twitter memungkinkan para pengguna untuk berdialog dan bersosialisasi. Meski bentuk relasi yang terjadi bisa dibilang virtual (karena berlangsung di media virtual), tapi interaksi yang berlangsung seringkali berdampak nyata.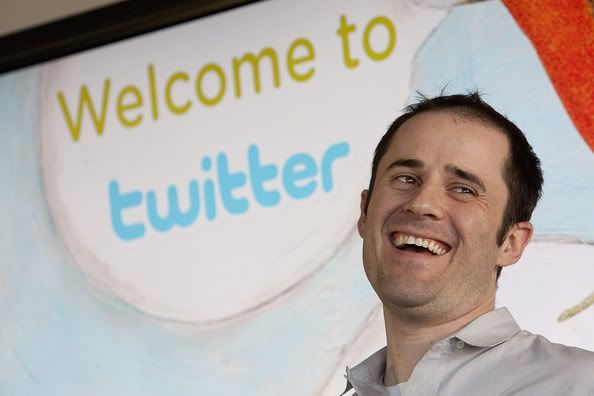 Kita tentu ingat apa yang menimpa Luna Maya lantaran berkicau dengan emosi di Twitter. Lalu lihat bagaimana pasukan pengaman Presiden Amerika Serikat, Barack Obama, melakukan pengusutan terhadap orang yang mengirim ancaman pembunuhan melalui pesan di Twitter.
Dan yang baru-baru ini terjadi di Twitter, musikus Armand Maulana dinilai menghina para pendukung salah satu klub sepakbola, dan masalah jadi berbuntut panjang meski Armand sudah meminta maaf. Sampai saat tulisan ini dibuat, Armand balik meminta pertanggungjawaban seseorang yang melontarkan tweet tak sopan terhadap dirinya.
Tentunya masih banyak contoh lain yang bisa menggambarkan bagaimana teks 120 karakter di Twitter bisa mempengaruhi kehidupan seseorang. Kejadian-kejadian buruk seperti di atas sebenarnya bisa dihindari, jika kita mengindahkan etika ber-Twitter. Apa saja hal-hal yang perlu diindahkan dalam memanfaatkan Twitter? Simak delapan etika Twitter di bawah ini.
1. Anggap Twitter sebagai sebuah acara resepsi
Bayangkan anda menghadiri undangan resepsi pernikahan, di mana anda akan bertemu banyak orang yang tidak semuanya anda kenal. Obrolan yang bisa dibawa dalam suasana seperti itu adalah yang sifatnya informatif, menghibur, dan menyenangkan. Jangan bicara lantang, untuk sesuatu yang tidak pantas didengar banyak orang.
Ingat bahwa jika Anda menuliskan nama di mesin pencarian Google, bukannya tidak mungkin semua ucapan Anda di Twitter akan terlacak. Bayangkan jika itu dibaca oleh ibu atau perusahaan yang akan mempekerjakan Anda. Intinya, anda harus menjaga ucapan Anda.
2. Berinteraksi dan berbagi informasi yang penting
Twitter adalah media sosial interaktif, jadi bercakap-cakap dengan orang lain sangat penting artinya. Rajin-rajinlah mengomentari informasi yang disampaikan orang lain, dan re-tweet sesuatu yang menarik. Jangan hanya mengumumkan apa yang anda makan hari ini, tapi sampaikan info (bila perlu disertai link) tentang sesuatu yang anda minati. Perbanyaklah teman karena akan memperluas jejaring pertemanan.
3. Perhatikan frekuensi
Bisa jadi anda adalah satu dari sekian banyak pebisnis yang memanfaatkan Twitter untuk menunjang aktivitas bisnis, tapi jika anda melakukan promosi tiap 2 menit sekali misalnya, bisa jadi anda malah kehilangan pengikut (follower). Sisipkan informasi tentang produk, di antara tweet-tweet informatif yang anda buat.
4. Seimbangkan profesionalitas dengan personalitas
Anda tentunya ingin membuktikan kepada para pengikut bahwa anda adalah orang yang bisa dipercaya dan sumber informasi yang bisa diandalkan. Untuk itu, anda harus menampilkan kesan bahwa anda mudah didekati dan ramah, tapi tetap profesional. Sampaikan pujian di saat yang tepat, dan jangan segan-segan menyampaikan ucapan selamat dan rasa terima kasih.
5. Ikuti (Follow) orang-orang yang menarik
Ikuti orang-orang yang menurut kita penting, yang menggeluti bidang yang sama dengan kita atau bidang lain yang kita minati. Ikuti juga beberapa orang yang mereka ikuti. Jangan merasa wajib mengikuti orang yang mengikuti kita, sebaiknya perhatikan profile-nya terlebih dulu.
6. Bicara yang penting-penting saja
Twitter hanya mengijinkan kita menulis dalam 140 karakter saja, maka dari itu sampaikan sesuatu secara to the point, tapi tetap menarik. Gunakan penyingkat URL bila menyertakan link. Jangan hanya membicarakan diri sendiri, dan jangan mengumbar sesuatu yang personal.
7. Hindari layanan otomatisasi
Update Twitter dan ucapan terima kasih yang disampaikan secara otomatis bisa dinilai mengganggu, bahkan bisa dianggap spam. Orang bisa menilai hal tersebut sebagai tidak adanya sentuhan/upaya langsung dari pengirim, dan tidak tertarik melakukan interaksi. Ini bisa berdampak buruk dalam sebuah hubungan.
8. Jangan memulai perdebatan
Berdebat bisa saja baik, asal dilakukan dengan sehat. Hindari perdebatan yang bernuansa memanas-manasi, provokasi, dan menyerang kredibilitas seseorang.

sumber: http://dunia-panas.blogspot.com/2010/05/kenali-8-etika-di-twitter.html